By CEE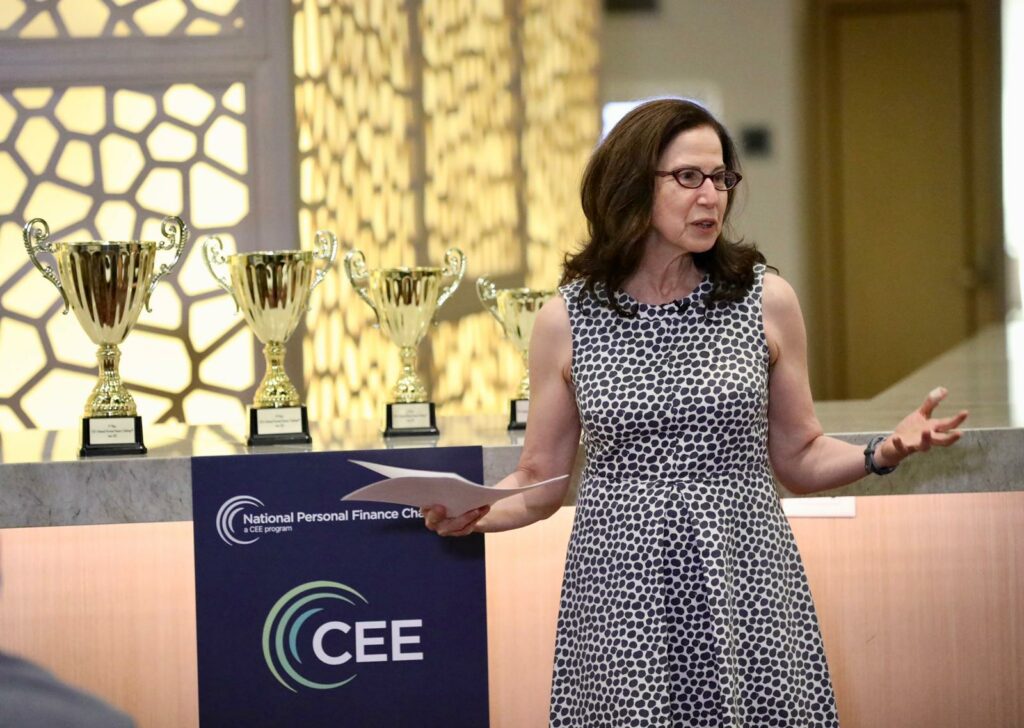 Students From Florida, California and Texas Win First Place in the Council for Economic Education's National Personal Finance Challenge and National Economics Challenge
Demonstrating winning knowledge of personal finance and economics that sets young people on paths to lifelong success, students from Land O' Lakes High School in Florida, The Harker School in San Jose and St. John's School in Houston scored top nationwide rankings in the National Personal Finance Challenge (NPFC) and two divisions of the National Economics Challenge (NEC) organized by the Council for Economic Education (CEE).
"You don't learn about managing your money just by wishing, or about making complex economic choices just by following the news. It's tough to thrive if you don't understand," said Nan J. Morrison, president and chief executive officer of CEE. "The students on these teams demonstrated an extraordinary level of knowledge in part because their schools offer classes in these life-essential topics."
Only 25 states require students to take a course in economics to graduate, while 24 require a class in personal finance, according to CEE and its 2022 Survey of the States.
To reach the final competition in New York City, school teams had to first win their state titles and then rise to the top in a semifinal round last month.
"We strongly believe that financial education helps young people in all income levels become smarter consumers, lead more productive lives and build stronger communities," said Heather Lavallee, CEO of Wealth Solutions, Voya Financial, which sponsors the NPFC. "We congratulate the winners and everyone who's taken or teaches these important classes."
Every student on each finalist team receives a cash prize.
Winning teams in the NPFC national finals: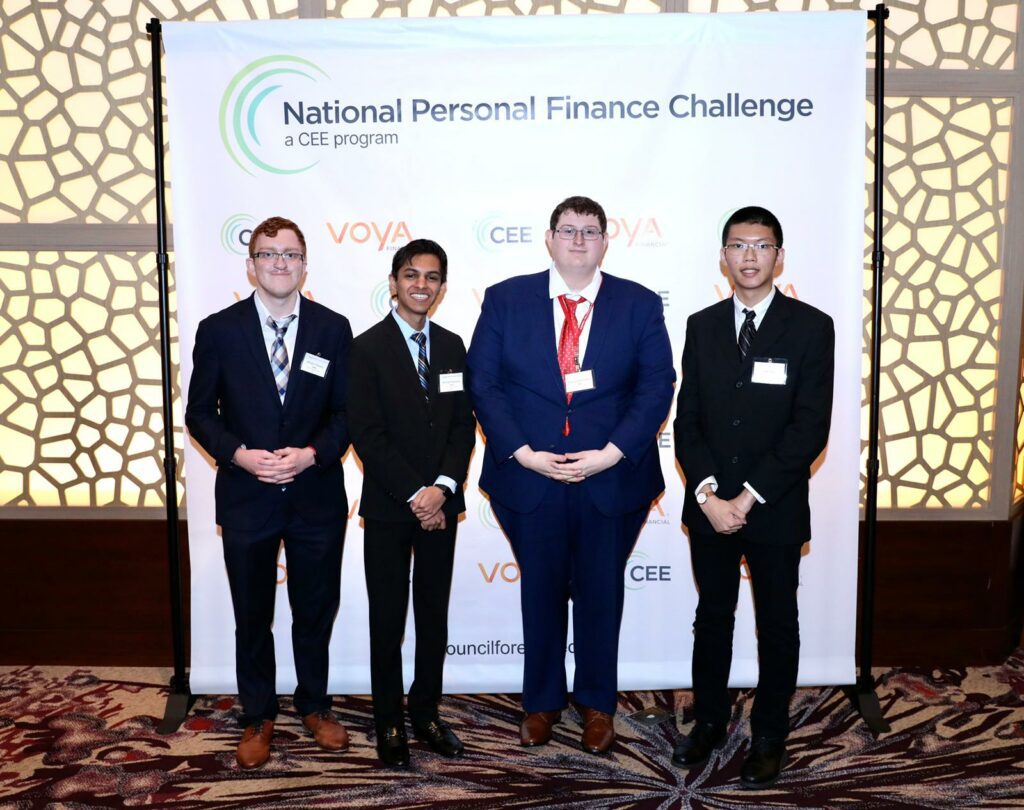 Land O' Lakes High School of Land O' Lakes, Florida – first place
Applications and Research Laboratory school of Ellicott City, Maryland – first runner-up
Ardrey Kell High School of Charlotte, North Carolina – second runner-up
Germantown High School from Madison, Mississippi – third runner-up
Championships in the NEC are staged in two groups based on experience levels.
he NEC's David Ricardo Division for first-time competitors:
St. John's School of Houston, Texas- first place
Phillips Exeter Academy from Exeter, New Hampshire – first runner-up
Mt. Hebron High School of Ellicott City, Maryland – second runner-up
Dana Hall School of Wellesley, Massachusetts – third runner-up
In the NEC Adam Smith Division for advanced and returning competitors: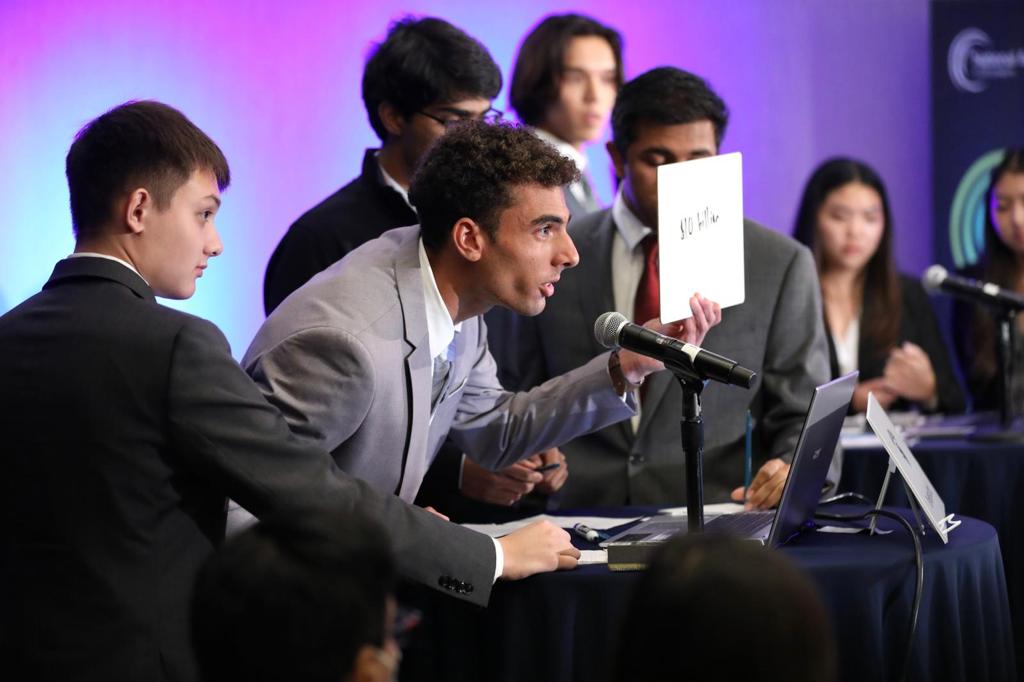 The Harker School of San Jose, California – first place
Mt. Hebron High School of Ellicott City, Maryland – first runner-up
'Iolani School of Honolulu, Hawaii – second runner-up
Troy High School of Troy, Michigan – third runner-up
In subsequent international rounds, St. John's outscored China's David Ricardo championship team from Shandong and Harker defeated China's Adam Smith team from Shanghai.
About the Council for Economic Education:
CEE's mission is to teach K-12 students about economics and personal finance so they can make better decisions for themselves, their families and their communities. We carry out our mission by providing resources and training to K-12 educators and have done so for over 70 years. Nearly two-thirds of the tens of thousands of teachers we reach virtually and in-person are in low to moderate-income schools. All resources and programs are developed by educators and delivered by our 200 affiliates across the country in every state. Through our student-facing programs, including the National Personal Finance Challenge and the National Economics Challenge and Invest in Girls, CEE continues to inform, motivate and inspire young minds across the country. We also advocate for more and better education in personal finance and economics, primarily through CEE's biennial Survey of the States.
About Voya Financial®
Voya Financial, Inc. (NYSE: VOYA), is a leading health, wealth and investment company that provides products, solutions and technologies that help Americans become well planned, well invested and well protected. Serving the needs of 14.3 million individual, workplace and institutional clients, Voya has approximately 6,000 employees and had $707 billion in total assets under management and administration as of March 31, 2022. Certified as a "Great Place to Work" by the Great Place to Work® Institute, Voya is purpose-driven and is equally committed to conducting business in a way that is socially, environmentally, economically and ethically responsible. Voya has earned recognition as: one of the World's Most Ethical Companies® by the Ethisphere Institute; a member of the Bloomberg Gender-Equality Index; and a "Best Place to Work for Disability Inclusion" on the Disability Equality Index. For more information, visit voya.com. Follow Voya Financial on Facebook, LinkedIn and Twitter @Voya.
CONTACTS
For more information contact press@councilforeconed.org.
The post High School Teams Earn National Honors in Top Personal Finance and Economics Competitions appeared first on Council for Economic Education.